As of December of 2014, Dr. Edington is Webster Certified for Pre-Natal Care.
Welcome to Keep Moving Chiropractic located in Flushing. Chiropractic is one of the most amazing healthcare professions, but very few people understand what it's all about. This article is here to help you gain a basic understanding of how our Flushing chiropractors can help you and your family.
---
Welcome to Keep Moving Chiropractic
Chiropractic care is the practice of using spinal alignment to alleviate a wide variety of physical ailments, including muscle strain, neck pain, chronic back pain, and more. This is accomplished by adjusting the position of the spinal column to its proper shape, providing a non-invasive solution for pain relief.
---
Your Flushing Holistic Chiropractor Offering Gentle Spinal and Extremity Adjustments with Advanced Proficiency Activator Methods Technique, Massage and Nutritional Assessments
---
Our goal is to achieve fast, effective long-lasting relief, improving function and enhancing your quality of life.
For more information or to schedule an appointment with our Flushing chiropractor, call (810) 487-5580 today!
Keep Moving Chiropractic is a new clinic serving families of Flushing, MI and the surrounding communities. Our team of healthcare professionals is looking forward to providing you with the best chiropractic and nutritional services in the Flushing community. Through our proven methods we can often effectively pinpoint the causes of your pain and begin a treatment plan that is catered to your individual needs. Dr Nancy Edington is a compassionate, holistic chiropractor that can help you achieve your health and wellness goals!
If you are suffering from back pain, neck pain, headaches, or even joint pain, muscular tightness and tension call Keep Moving Chiropractic today. You may need pain relief after suffering an accident, experiencing an injury, or if you have a specific condition, such as chronic back pain or a spinal condition. Our chiropractic clinic provides more than pain relief. We offer an opportunity of optimal health – a fully functioning nervous system that controls and coordinates all functions in the body.
---
Mission Statement: To provide families in my community with an approach to health that supports the body to heal itself, restore function and perform at its optimum level. To inspire patients of all ages to make positive lifestyle choices and achieve their personal health goals.
At Keep Moving Chiropractic our chiropractic team is ready to meet with you to discuss your needs. We will help to design a program that is right for you. We look forward to meeting you.
Monday
12:00pm - 7:00pm
Tuesday
8:00am - 12:00pm
2:00pm - 5:00pm
Wednesday
8:00am - 12:00pm
2:00pm - 5:00pm
Thursday
8:00am - 12:00pm
2:00pm - 5:00pm
Friday
Closed

Saturday
Closed
Sunday
Closed
HOW TO FIND A CHIROPRACTOR IN Flushing
This guide will help you find the best chiropractic clinic in Flushing for you. When most people in Flushing decide they need a chiropractor, they end up doing a search and just picking someone at the top.
Being at the top of Google for the chiropractic search does not necessarily mean they are the best chiropractor for you. Follow the steps below to make sure you are picking the right chiropractor for you.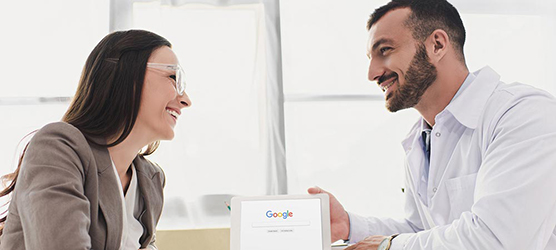 Time Needed: 5 minutes
Total Cost: USD 0.00
4 EASY STEPS TO FINDING A CHIROPRACTOR IN Flushing
Step 1: Open up a Google search
You will want to type one of the following in the search bar:
Chiropractor Flushing
Chiropractor 48433
Chiropractor near me
Best chiropractor in Flushing

Step 2: Review Their Website
The best chiropractors in Flushing put as much care into their website as they do into the rest of their office. By reviewing their website you will get a good feel for the doctor and if they are right for you.

Step 3: Check Out Their Reviews
Check out the Google Business Page of a chiropractic clinic you are thinking about visiting. It is easy for someone to say they are great, it's a different story to get other people to say great things about you.

Step 4: Give The Office A Call
Now that you have a basic understanding of what the office is about. Give them a call to make sure they fit the message that their website and GMB have been sending. You will know in a few minutes whether the office is the right one for you.